The Advanced Studies (AS) program offers professional courses of study in Brennan Integration Work. It provides a powerful journey of transformation—expanding and deepening your facilitation skills as a healer and further opening the way for the full expression of your life's work.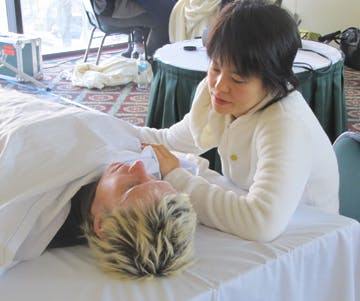 Specific courses within this program are delivered by a combination of Resident Training, Distance Learning Modules, and private supervision sessions. Throughout the program students are supported by experienced faculty who serve as mentors, teachers, and supervisors. Upon successful completion of Advanced Studies Years One and Two in Brennan Integration Work, students will receive certification as a Brennan Integration Practitioner (BIP), qualified to provide BBSH students with their required personal process sessions.
Advanced Studies Year 1
Year One of the Advanced Studies program focuses exclusively on a practitioner's capacity to attend to a client's ongoing personal process. It emphasizes body and energy awareness in a person's emotional and psychological experience. Students are taught how to track and understand individual and group dynamics and to experiment with making process observations and reflections versus giving guidance and advice to their clients.
Year One students are required to make a written and oral presentation on a chosen psychological disorder, as well as take a final exam. Students are required to complete Distance Learning Modules that will be reviewed and discussed during in-class supervision groups.
Application to Year One is open only to graduates of the four-year Brennan Healing Science Professional Studies Diploma or Bachelor of Science Degree Programs. Acceptance is based on a review process and the number of available enrollment positions.
Advanced Studies Year 2
Year Two of the Advanced Studies program is a continuation and deepening of what students learn in Year One. In Year Two, students are expected to demonstrate a clear understanding of individual process dynamics, and an ability to deepen a client's work, both within a session and over the course of successive sessions.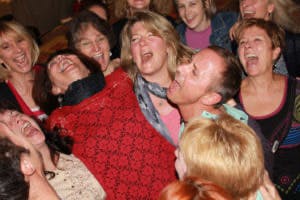 Students participate in group presentations, and specialized segments are presented to incorporate techniques to help clients manage emotional intensity. Students are required to complete Distance Learning Modules, and demonstrate their proficiency with process work, both in person and through long distance phone sessions.
Year Two is open only to those students who have successfully completed Advanced Studies Year One—Brennan Integration Work. Students who successfully complete Advanced Studies Year Two receive a Diploma (Advanced Studies Year Two—Brennan Integration Work), and are certified as Brennan Integration Practitioners (BIPs).
Continuing Education
In the future, BBSH may require Continuing Education courses for Brennan Integration Practitioners and Supervisors.